Small town on the horizon
High pillars rise up but only rich and beautiful can afford an apartment.
Article pubilshed on 2019/12/07
This post is assigned to the categories: Macrophotographs, Nature shots

A town with its highest buildings and structures stands out from the horizon. From afar only visible as a silhouette. Clear structures emerge as soon as you approach.
Skylines shape the distinctive appearance of a town. What used to be towers or church buildings in the past are now mushrooms. I mean skyscrapers, of course. Duh.
Subtle but humorous transition to the topic. Check. Used confusing elements. Check.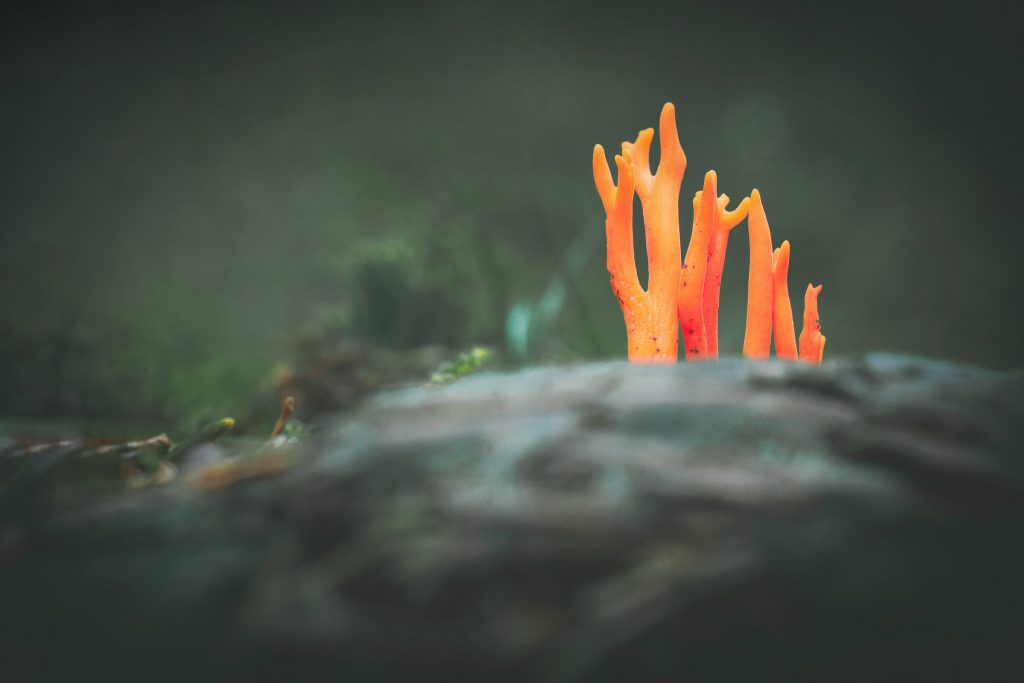 So mushrooms are the topic again. But before we take our flight:
You cannot sleep at night because you've always wanted to know in your life what a mushroom actually is? Does he resemble plants or animals?
Well, today is your day, quench your thirst for knowledge with this article.
It's insane what shapes and colors mushrooms can take. I mean, the small colony shown above differs a lot from mushrooms with the classic hat. At least in appearance.
Because in addition, the foreground is separated from the background, you might get the impression of a small town.
High pillars rise up into the sky. The rich and beautiful are the ones who can afford an apartment there. Under the assumption that there are rich and kinda beautiful microorganisms.
I have no idea what I'm talking about. Sorry.
Perhaps we should leave it at that. You will retain your own freedom of interpretation.
Make sure to check out the following gallery as well: Mushroom collection: A few additional impressions in the good old portrait format.