When hell breaks loose
Hot affairs do indeed have their consequence. Still no reason to panic.
Article pubilshed on 2020/08/30
This post is assigned to the categories: Nature shots

Have you also been, shall we say, sweating a bit over the last few weeks?
To be honest: There is hardly anything more pleasant. Especially if you live right under the roof and simply cannot escape the heat.
The very moment when early in the morning all hell breaks loose in your apartment.
So wonderful, that's the way to enjoy life to the fullest.
Do you know those people that complain about the weather at any time?
In summer it is too hot, but winter is no better, after all you always freeze like crazy. In autumn it is disgustingly windy and wet. Spring is actually quite OK, if it is not followed by another hot summer. Life can be so terrible.
When I was running newspaper deliveries as a youngster, my manager said to me: There is no bad weather, only bad clothes. What should a teen think?!
But in the end it is true:
The trick in life is to learn to dance in the rain instead of waiting for the sun to shine.
But anyway. I brought you gorgeous sunflowers according to the season of the year.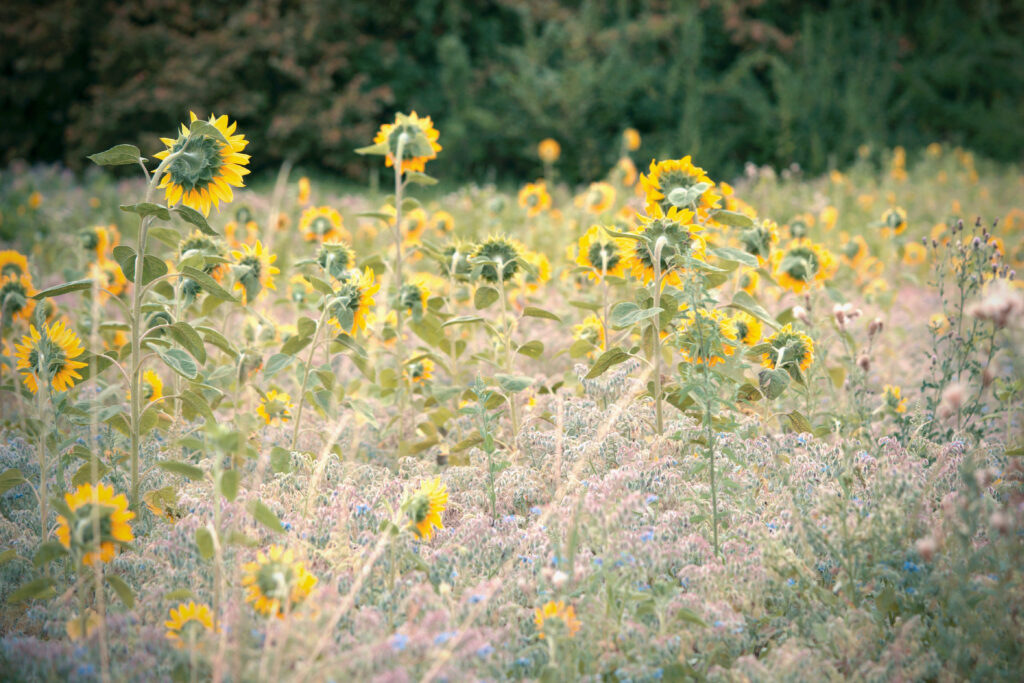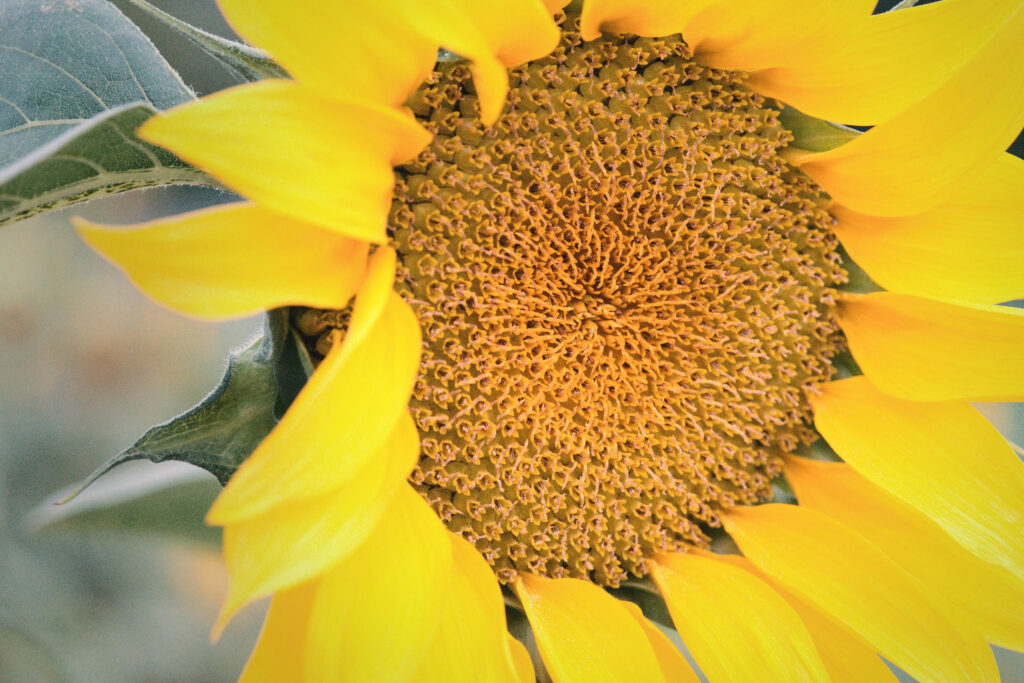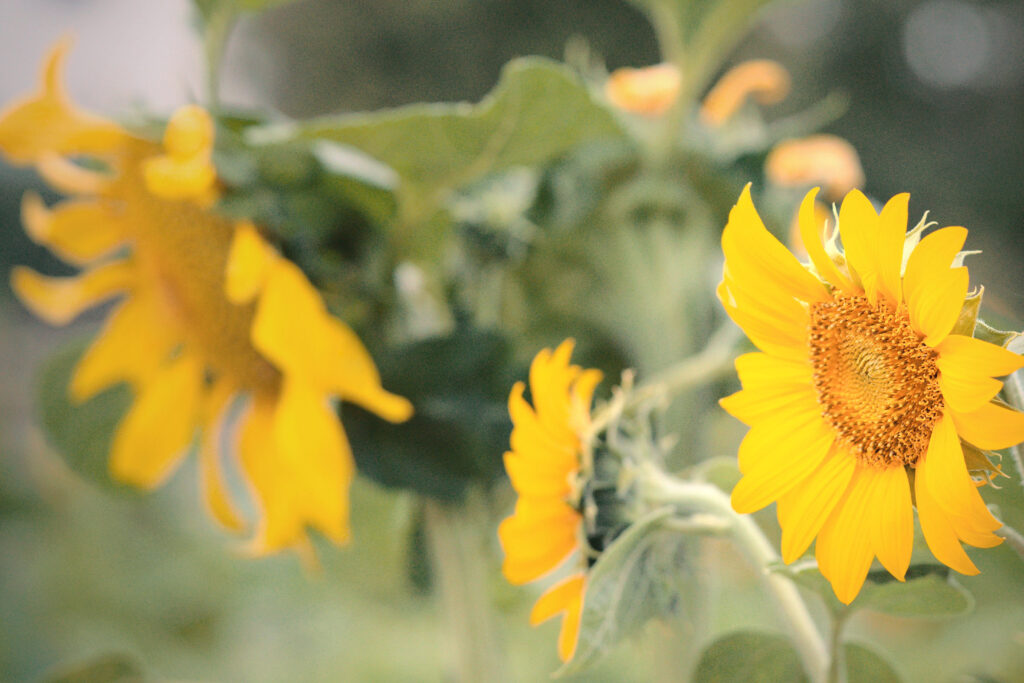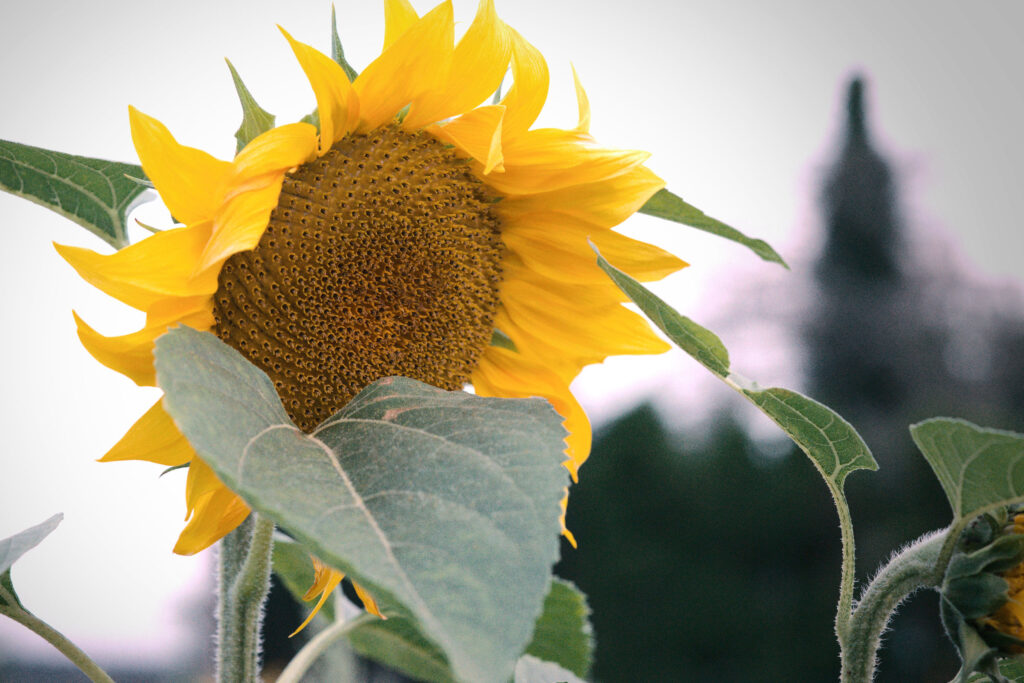 As you might have noticed, I first had to venture down into the field to get some nice portraits. Speaking of portraits, I can offer more photos in the appropriate format: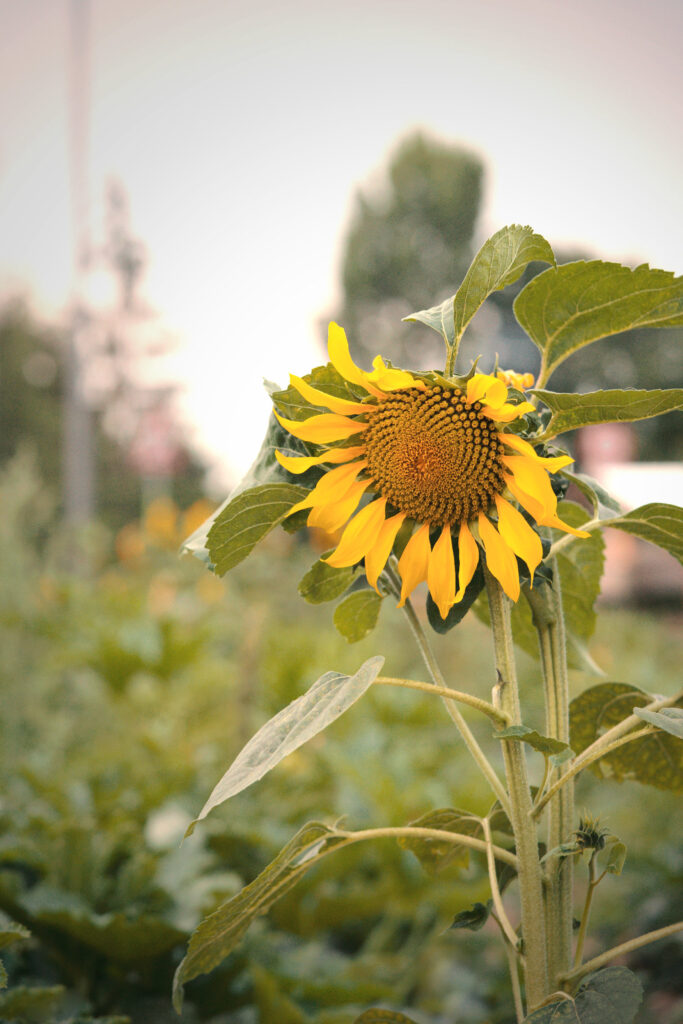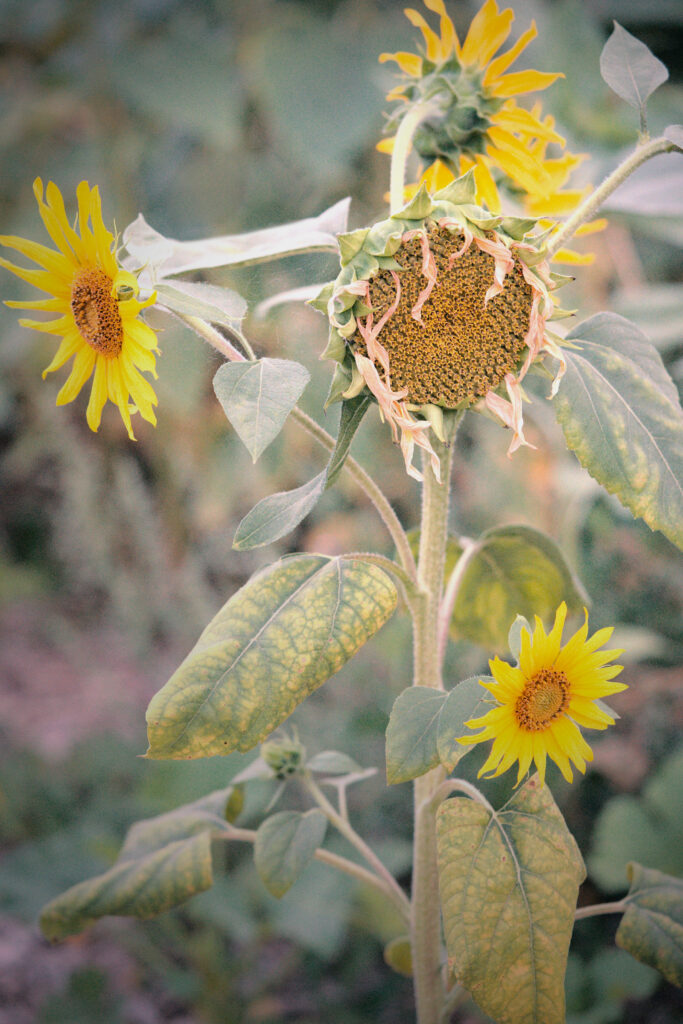 The last sunflower obviously felt a bit too warm, just like you these days. First the flower seemed to be brutally burnt in the sun and then withered away miserably.
But I can defuse the situation: The same fate should not befall you anymore. Allegedly the hottest day of the year has actually occurred. It's time to take a deep breath. Cheers.