Get into the pool, little one
Freak out, having fun. Them balls were everywhere. Nothing could stop us.
Article pubilshed on 2022/07/17
This post is assigned to the categories: Macrophotographs, Product and item photos, Simple abstraction

Ahh the good old ball pool, doesn't that bring back memories? Jumped in headfirst and carefree forgetting everything around you.
Freak out. Sweat. Having fun. Them balls were everywhere. They flew through the air, over the heads, over the boundary into this wide world.
Even endless long dives were not problematic.
Nothing could stop us.
Wait. Parents could stop us: They were the ones who ran after them balls until the patience was exhausted. Grinches. If only they could understand how great ball pools were.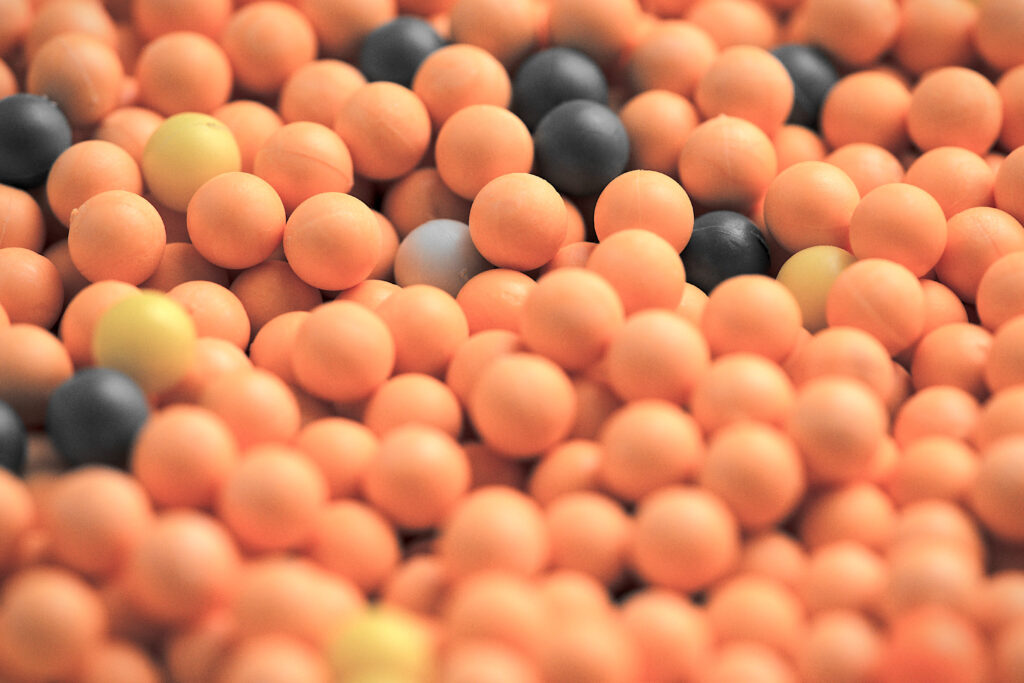 So. Whatcha say? Is the story told true? Does it match the picture shown or have we fooled y'all again? This might not be a ball pool at all, maybe that is plastic granules? Maybe that is not true either and those are bullets for a toy gun?
You can't trust me. First glance can be deceiving, take another look and let me know the answer.