An encounter with chance
It was clear to us both that this couldn't possibly be a coincidence.
Article pubilshed on 2021/10/24
This post is assigned to the categories: People and creative portraits

As mentioned before, the month of October is the time of them pumpkins. And this year again, there are pumpkins as far as your eyes can possibly see!
Every time I drive past them I have to think of a chance encounter which took place a year ago.
Well, what happened one year ago?!
Well, you know me. I often stroll around with a camera, but without no destination.
Ready for the unknown, so to speak.
Back in the day, I was focused on the aforementioned pumpkins. This great gallery and this eerie article on Halloween were created as a result. Have a look at the latter in particular.
However, the images in the mentioned posts were taken after a chance encounter with Heidi and her husband: No sooner had my spouse and I left the house for a walk than we saw the two standing down in that pumpkin field.
Heidi and her husband were about to put their smartphone on a tripod to take selfies. However, the tripod wouldn't stay stable in the loosened and earthy soil.
It was clear to us that it could not possibly be a coincidence, after all I had my camera and a matching lens with me.
The occasion of their shoot, however, was particularly heartrending: Heidi was pregnant and about to give birth soon at that time. So one thing led to another.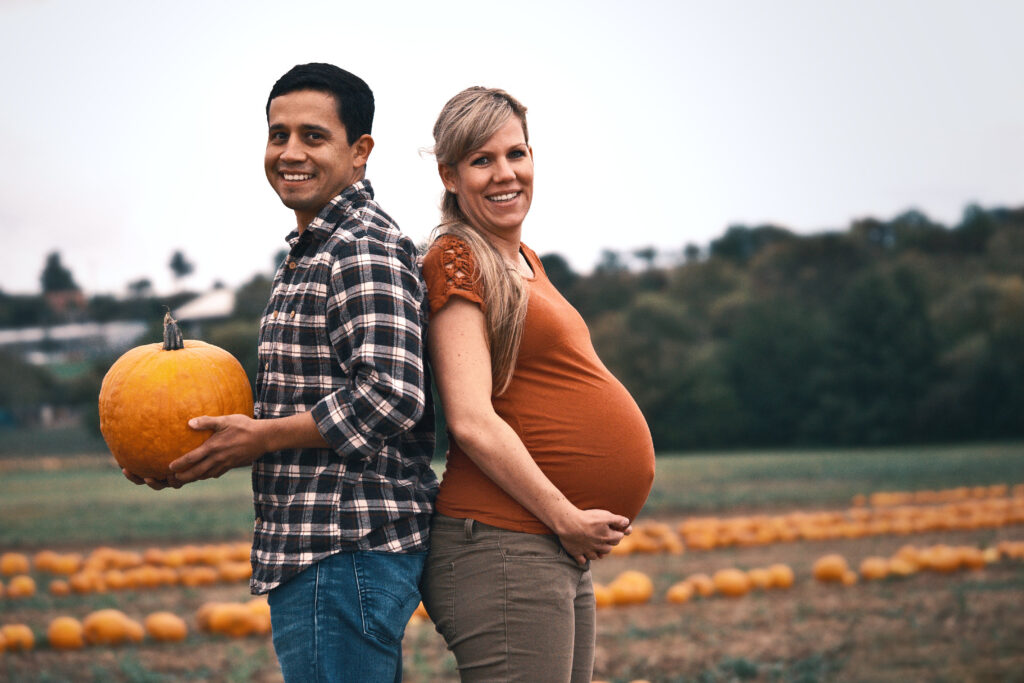 Their son Lukas is now one year old. He, Heidi and her husband are doing great. They're planning to take pictures in those pumpkin fields every year from now on. Again a gorgeous idea.
Thanks for letting me write about our chance encounter and post one of the pictures.
Stay healthy, much love!
Perhaps we'll see each other again soon.