The evolution of macros
I now take pictures like under a microscope. This fits the website's slogan even better.
Article pubilshed on 2021/03/07
This post is assigned to the categories: Macrophotographs, Simple abstraction

Do you know that I recently got into micro photography? You read that right, I now take pictures like under a microscope. The evolution of macro photography.
True, that fits the website's slogan of making invisible things visible even better.
Perhaps the following picture has a disgusting effect on you, perhaps even a little unsettling? To be honest, it looks sinister to me. As if it came from the intro of The Walking Dead.
In the next article, we will find out what is behind all this, whether it is bacteria or actually something else. As you can see, this is another cliffhanger.
And as you know, for some time now there's been this new and exciting section:
Find out what there is to see, tell me what the motif might be! You might give it a thought.
The whole micro photography thing is just nonsense, of course. As usual, I got this result by fooling around and spending too much of my precious time.
This has happened more than once to me, I confess.
In this particular case I have inverted the colors. I mean, who does that.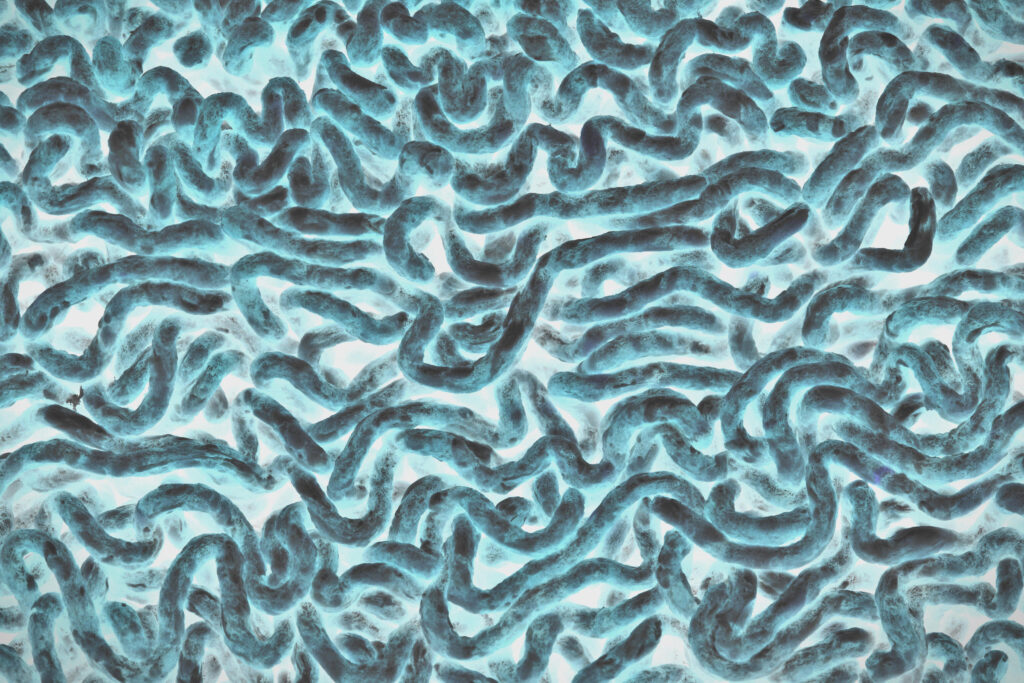 PS: The secret has been revealed in the meantime. Would you have come up with the right answer?