A grind through meat
What goes through that grinder looks all the same. You cannot trace none of the ingredients.
Article pubilshed on 2021/03/14
This post is assigned to the categories: Macrophotographs, Product and item photos, Profound, Simple abstraction

Behold, the time has come: The secret of last week may now be revealed.
As already mentioned, I did not go among the micro photographers. Consequently, there were no bacteria or such thing last week.
The image was about regular ground meat but the colors have been inverted. It's insane that this small and simple trick creates a completely different impression with a different message.
Despite all this, you cannot exactly tell what really lies in the inside. If explanations of the butcher or the description of the supermarket's label is missing, you have no chance.
Everything that goes through the meat grinder looks the same. You cannot trace the exact ingredients one hundred percent, unless you run some custom laboratory in the basement.
No wonder, you are advised to thoroughly fry ground meat.
The cliffhanger, see link above, fits because of this fact, especially from an artistic perspective:
I mean, who knows what kind of bacteria and germs might hide in that meat we buy at the supermarket.
There've been a lot of scandals in this regard. Those alleged germs have been made visible in the cliffhanger, the ground meat has been scanned, so to speak.
I do not wanna open the drawer to meat, meat consumption or factory farming any further.
The statements also apply to all other foods. Buzzwords are additives and such.
Building trust with extremely profit-optimized companies and manufacturers is quite difficult. But enough about that: Let us have a look at this juicy, delicious ground meat: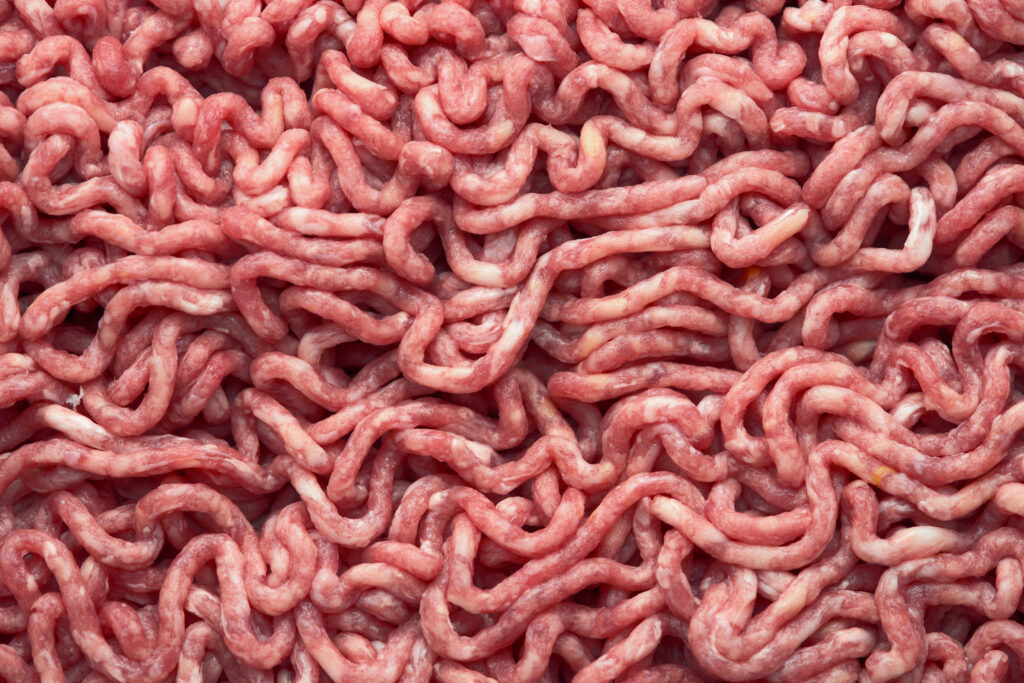 In case my presentation above wasn't enough for you, be sure to take a look here as well.
I guess, appetite for meat will subside. Maybe one shouldn't look closely.