Nothing to tell about Corona
There will not be a lot to discuss, when everything has already been said.
Article pubilshed on 2020/05/22
This post is assigned to the categories: Product and item photos, Profound

Back in the days there existed this one myth in our school. Allegedly there was a student who answered the question of describing courage in the ethics final exams as follows:
This is called courage.
He wrote nothing more and submitted his exam in this state.
In the meantime, all of his classmates wrote page after page on how courage might probably define itself. Doesn't that sound like some darn genius move.
It is the same or something similar with the picture in this article, I would assume.
A wise man once said: There are more than a thousand words hidden in one single picture. I have written this exact sentence before.
So why bother and describe a lot when everything has already been said. You will certainly have your own associations and be able to tell your own story. Have a good one.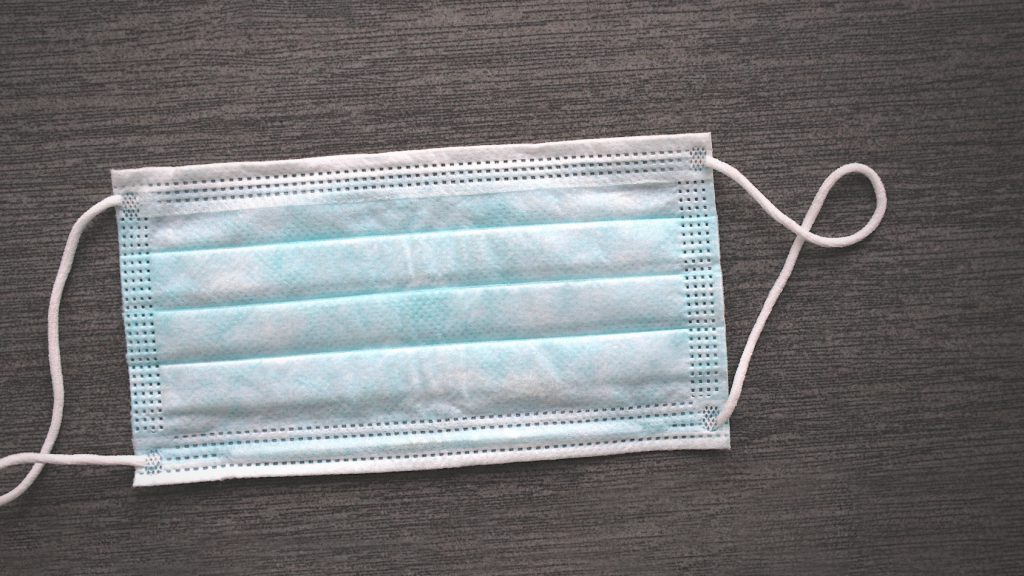 Oh, and to answer that last question: Of course I wasn't bored at home during Corona, so I desperately photographed a medical mask.
Where would you get that impression from.