A lion sleeps tonight
Despite that mighty jungle around him, the lion still finds his inner peace. Namaste.
Article pubilshed on 2021/08/20
This post is assigned to the categories: Nature shots

LINE (1) – Aaaa-wimoweh, a-wimoweh, a-wimoweh, a-wimoweh.
LINE (2) – Aaaa-wimoweh, a-wimoweh, a-wimoweh, a-wimoweh.
LINE (3) – In the jungle, the mighty jungle, the lion sleeps tonight.
LINE (4) – In the jungle, the mighty jungle, the lion sleeps tonight.
Oh dear, isn't that particular song so nice? When I hear this melody, childhood memories come flooding in. I've to think about Disney's The Lion King.
How beautiful and carefree those days back then used to be. On this blog we have often talked about wild and untouched nature, but all of this is no comparison to the real jungle.
Of course, I was NOT on an expedition in the Amazon or the like recently. And nothing is scheduled in this direction, too, unfortunately. The following pictures were either taken in botanical gardens or some other nature parks.
Combined though they create some wild impression.
So how about if I take you on a little journey of the senses once again? Because we both know: It's been a while since last time, that's right.
I invite immersing yourself in them following pictures: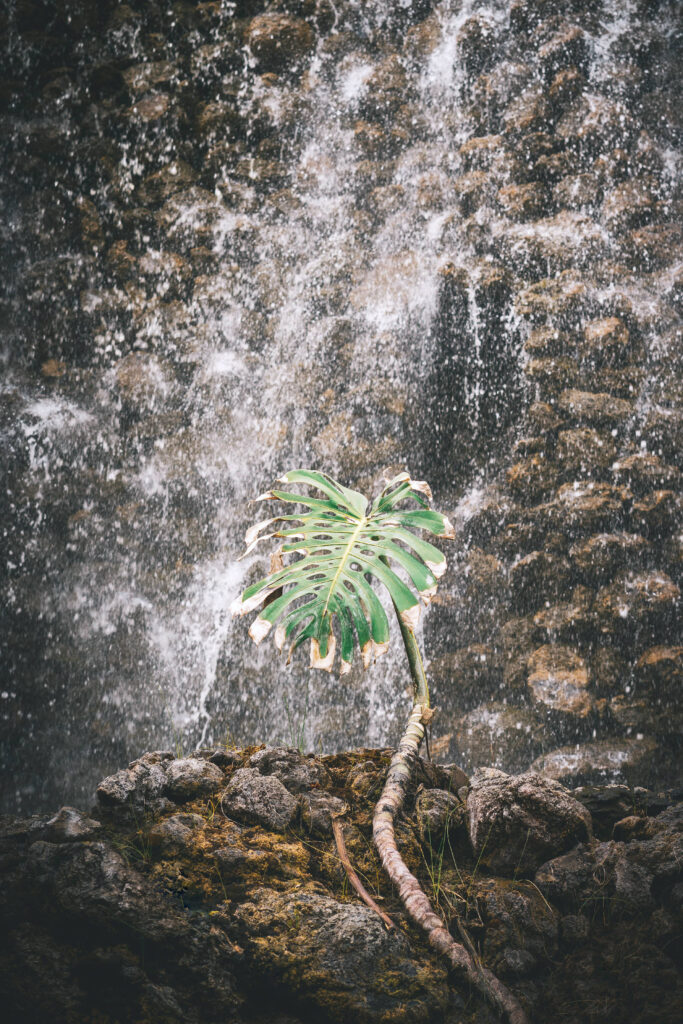 You breathe in deeply and then you slowly exhale again. Your eyes are closed, so you pay attention to the rest of your senses:
Around you are huge amounts of water, the water rushes and splashes. Exotic birds are singing loudly in the background through the sound of the water. Toads are croaking.
The air is very humid and muggy, temperatures are oppressively warm and thus there are some thick beads of sweat on your forehead.
The smells're partly pretty fresh and at the same time also partly a bit musty.
On the one hand, your surroundings feel very powerful and strong because of all the rushing waters, but then on the other hand it has a very calming effect on you as well.
Because even though this conditions don't sound pleasant at first, you are still happy and at peace with yourself in this particular moment.
After all, you are in the very center of the whole thing. With your presence at this time, in this place, you are a inseparable part of the nature.
You breathe in deeply again and devote yourself completely to that moment. Then you slowly open your eyes.
The lion in the song quoted above must have felt something like that as well.
Despite the mighty jungle around him he still finds his inner peace. Namaste.