Those streets of Mainz
Them ancient Romans have left an enormous mark on the city of Mainz.
Article pubilshed on 2022/10/08
This post is assigned to the categories: Documentation

When asking old-established folk of Wiesbaden what the most beautiful thing about Mainz is, you might maybe hear the answer: That train to Wiesbaden!
Those people of Mainz, on the other hand, argue that the most beautiful thing about Wiesbaden is that view to Mainz.
Personally, we are neutral to that stuff and so the train to Mainz is also fine.
As long as that train also returns. Clears throat.
Bah, what a Bogus.
About two years ago, we made a day trip to Mainz. We were prepared and came armed with a detailed plan. Mainz has incredible stuff to see!
On the one hand due to the history of them Romans: Large, magnificent buildings, countless chapels and churches up to the cathedral, remains of an aqueduct. History at your fingertips.
The ancient Romans have left an enormous mark on the city.
On the other hand, Mainz is also characterized by its culture and liveliness, burger restaurants and cafes. Those many Students are turning night into day.
Lots of potential for tourists and street photographers!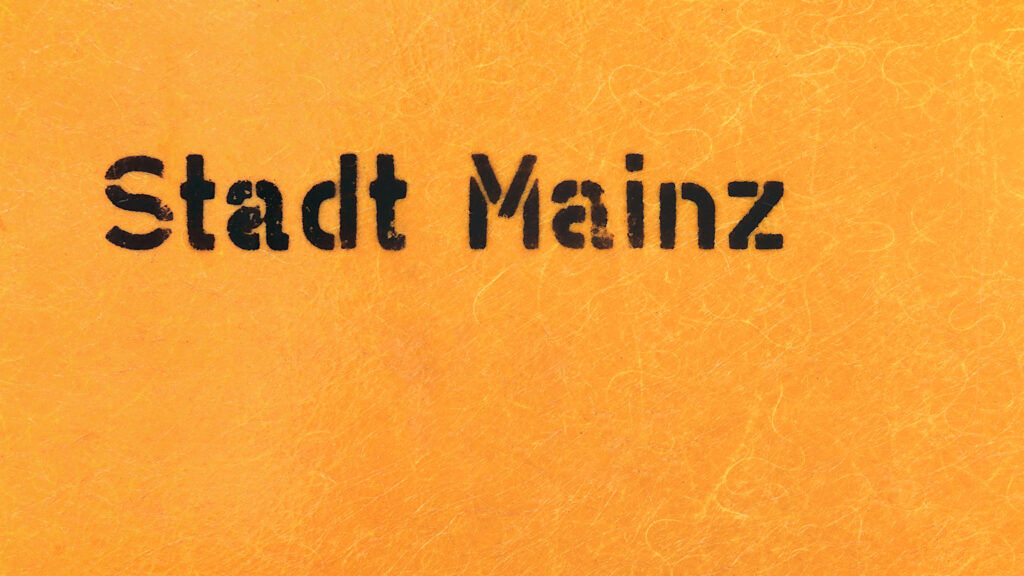 I decided to split our photographic loot from the trip into two galleries: One in black and white and the other one with colored images.
Street photographers often debate which one's better. We're going to find out for ourselves.
I couldn't decide between the two, both tell their own stories about the capital of Rhineland-Palatinate … or Rheinland-Pfalz as we Germans like to call the state.
Follow this link to reach the black and white gallery!
Next week the gallery in color only will be published.