The Purge
Finally. An eyewitness reports of a city in a state of emergency.
Article pubilshed on 2022/12/31
This post is assigned to the categories: Macrophotographs, Product and item photos

Frankfurt, December 31, New Year's Eve. The incident described lies many years in the past.
No one has been found who wanted to speak freely. Until this day.
Dennis G. and his three friends set off in good spirits in the direction of the city center of Frankfurt. Once there, they notice that sheer endless crowds of people. The overall mood is exuberant.
This is also how the four friends celebrate.
The four let the crowds guide them from Frankfurt's Hauptwache via Römerplatz to the banks of the Main. On their way down there, the mood becomes more and more tense.
Dennis G. observes how young people throw firecrackers into the crowds. The explosions of that firecrackers cause people to yell out again and again. Repeatedly, the crowd pushes the friends back for a moment. The four feel powerless, unable to move freely.
Then a firework rocket is lit, pointed upwards into the sky, but then held into the crowd just before its launch.
The rocket flies through the crowd at eye level and explodes at some point, screaming again. The smell of firework becomes more intense and fog worsens the view.
Once arrieved at the banks of the Main River safe open spaces are created and the crowd can breathe and spread out a bit.
In a party mood again, but with a queasy feeling, Dennis G. and his friends look at the Eiserner Steg. Many people are waiting here for midnight. From Frankfurt's Eiserner Steg, you have a great view of the city and that river.
Then suddenly firework rockets fly from the Main riverbank towards the bridge, some miss their target, some others hit the bridge full on, you can hear people yelling from a distance.
The police respond with several patrol vehicles. With announcements they close the bridge, those responsible have long since disappeared.
Then at last, every clock strikes midnight.
Isolated explosions become a deafening noise. Dense fog everywhere. It bangs and hisses and explodes wherever you turn. Dennis G. loses touch with his group in the chaos.
The friends fortunately find themselves while returning to the Hauptwache. Ambulances and police keep pushing their way through the streets. Blue lights of the emergency forces are reflected by the dense fog.
On the train back home, everyone agrees: We will certainly not forget this New Year's Eve, thank God we all survived these war-like conditions in one piece. Pweh!
Take care of your hands and don't risk your life. Happy New Year!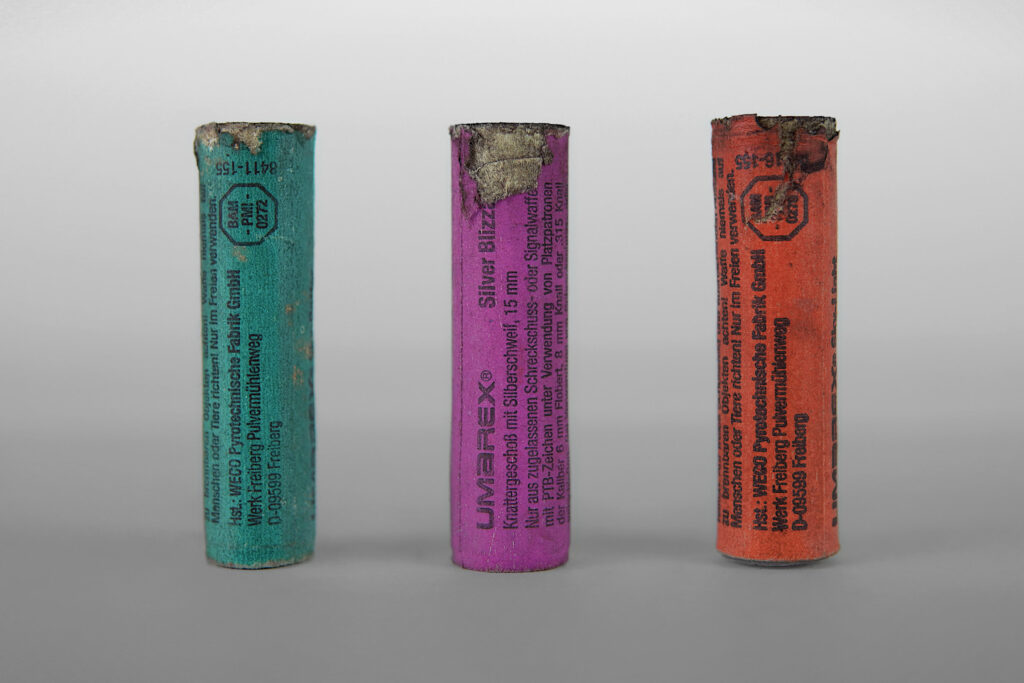 Time to close the season: Record of all time! The incredible amount of 42 posts has been published. Just madness, where this has all led.