Do visit the same place twice
I can tell you it's worth keeping an eye on a special place throughout the year.
Article pubilshed on 2019/10/27
and last updated on 2019/12/07
This post is assigned to the categories: Macrophotographs, Nature shots

One of the first posts ever posted on this website was about the fact that you don't always have to prepare yourself in order to get good pictures or results.
A little comment right away: The article has slipped into the post archive a long time ago.
On this trip a special picture emerged: A luminous autumn leaf on a vivid bed of moss. Scions rose into the sky in a beautiful way.
A great and unique scene for me personally.
I like to recall that moment because the wall, on which the moss was placed, stood quite inconspicuously and discreetly on the side of a street in the middle of the town. A lot of people pass by this street every day. At first glance that hidden world remains unseen.
Recently I happened to run past this spot again and had to stop right away. I couldn't believe my eyes. This time there were no leaves, but many small mushrooms, which raised between the moss.
Again a gorgeous scene.
I thought straightaway, why not go to the exact same place a second time with the exact same camera and that same lens as beforehand?
I can tell you it's worth keeping an eye on a special place throughout the year. You don't believe the things that can change. The seasons are just one example.
Have you ever had such an experience before? You know a place like this?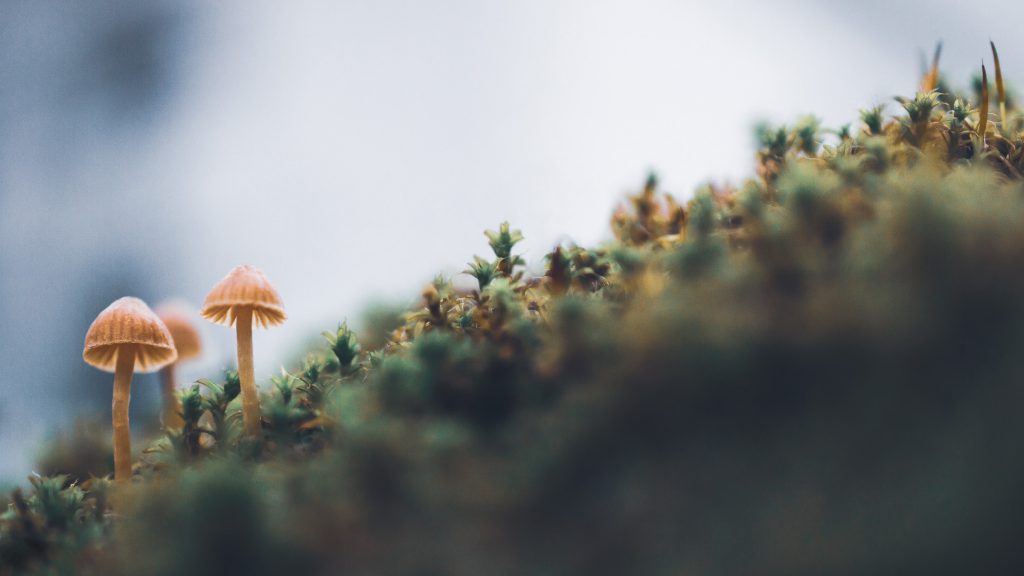 Talking about mushrooms: I have some nice images of them in process at the moment. I am still editing the pictures from the Black Forest. Soon these will also be published.
The following pictures suit as well at the moment: After all, summer is over now and autumn has now arrived with his unpleasant weather.