The charm of street photography
A genre that is exciting, meditative, rewarding in so many ways.
Article pubilshed on 2023/02/12
This post is assigned to the categories: Documentation, Favorites

Quite recently, I most officially and solemnly presented to you the new #dgraesershots format:
The Street Sessions.
Within that format I am planning to share galleries of street tours at regular intervals, to take you by your hand, to take you with me. You can find an overview of every session released so far here.
As you might imagine there're many different things to see on them streets and every time I pick up my beloved camera, something new happens or something has changed again.
New characters are out and about. You're rarely going to meet the same person a second time.
In larger cities, never at all.
Thus, new stories are waiting to be discovered and documented. And do you believe me, there is a story waiting to be told at every corner.
Since you never know what to expect, you also have to get involved in the moment. Let yourself be surprised, let fate take you by the hand.
The thing that can be planned is your starting point or the area in which you want to spend some time. But even here, you should let yourself be guided spontaneously from the moment.
Even if you always walk the same routes, you will always find new things, have different circumstances and bring different pictures home as a consequence.
Reminds me of macro photography.
Speaking of bringing pictures home:
Reviewing and sorting out the loot is also a fun thing to do.
It's not uncommon to find really interesting and great photos on that SD card which were shot blindly from the hips as an example!
Subsequently provides for one or another surprising effect.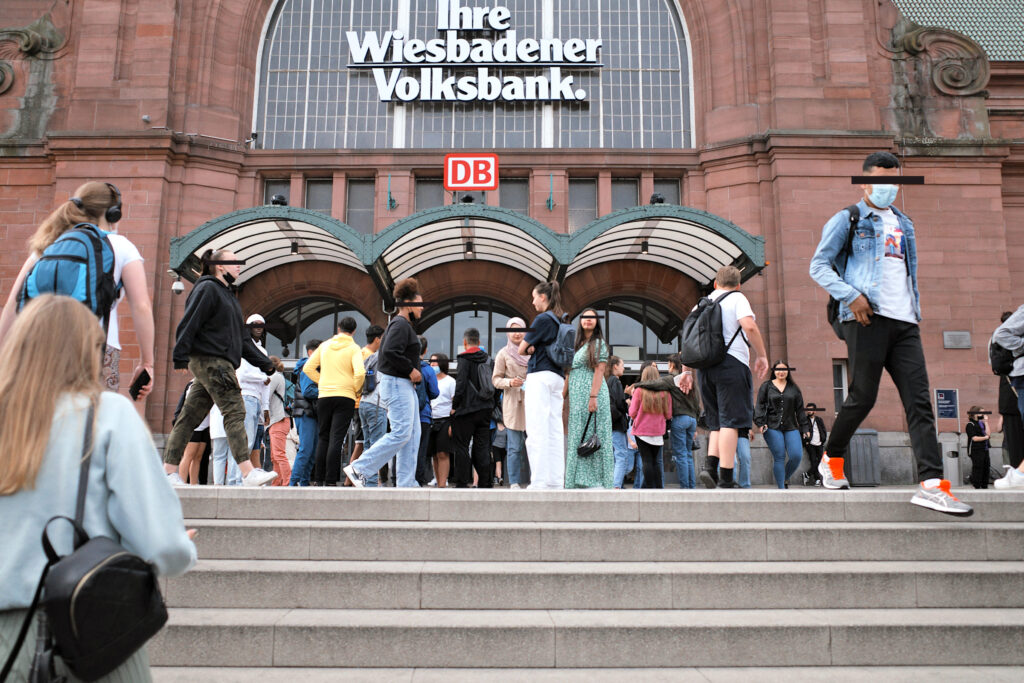 TLDR: Street photography is exciting, meditative and rewarding in many ways. Go for it, give it a try!
The above picture was taken during the Street Session 02, check it out by following this link as well.