Closed cave at Easter
After his death Jesus rose again at Easter. But would he've done the same this year?
Article pubilshed on 2021/04/04
This post is assigned to the categories: Product and item photos

That's how it can go: Sometimes it takes half an eternity from the made picture to its publication and sometimes just a few days are enough for the whole process.
In fact, there are even posts that are finished right on time for an upcoming event. At christmas this worked out once to mention an example.
With that beautiful sunbeams, which currently show themselves in their full splendor and thus finally herald the spring, with them beautiful birdsongs, which one more and more begins to hear, one won't necessarily think of Christmas.
But there is a connection, and it is a religious one. Who would have thought.
There's yet another twist on that website!
At Christmas Jesus was born, after his death he rose again at Easter. Question is, would he've done the same this year of all years.
I wonder what he would have done if he had known about Corona, the constant back and forth in political decisions, the current progress in vaccination and the bad mood of the people.
I don't want to risk too much here, but I believe he would have remained in the cave. Just left that big weighty stone where it was.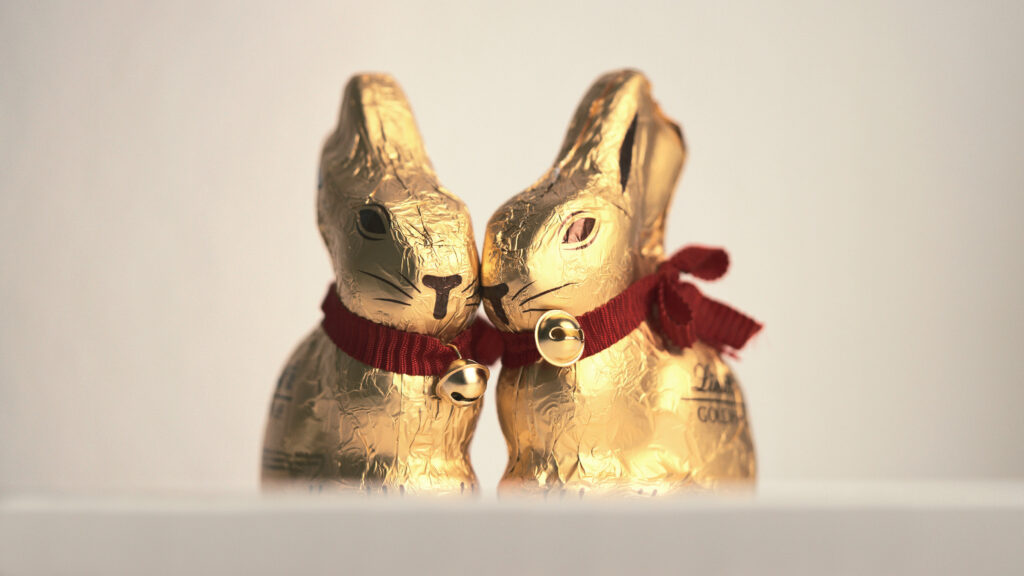 After such statements I am probably gonna be stoned. Pweh! I'd better be quiet now. Religion and politics, both topics in one single post. I gotta be tired of life. Whatsoever.
Could one of y'all be so kind to explain to me where those Easter bunnies come from? I never understood.
And why do children seek painted eggs?
PS: Lindt. Thanks a thousand times for the response to my message. You have to ask kindly to get them permissions to publish, remember.