Plugged in sunflower seeds
At least it looks like somebody plugged all of the seeds into the flower.
Article pubilshed on 2022/08/28
This post is assigned to the categories: Macrophotographs, Nature shots

In that backlog there are still several pictures waiting for publication that would get along without big words, pictures that speak for themselves.
I've been thinking about how to deal with them until I remembered the Just photos section which was originally designed for this exact purpose. I published galleries of connected or interrelated images there all the time, but not individual images. Why not? Maybe it is time to change that.
The following picture would've been one of those photographs. Now, however, I've talked too much and so the post is no longer suitable for Just photos where folks don't wanna read that much.
How about that: Let's consider the post as a teaser for lots of new posts that will come with a matching lightness.
Single pictures without many words, because why the freaking hell not.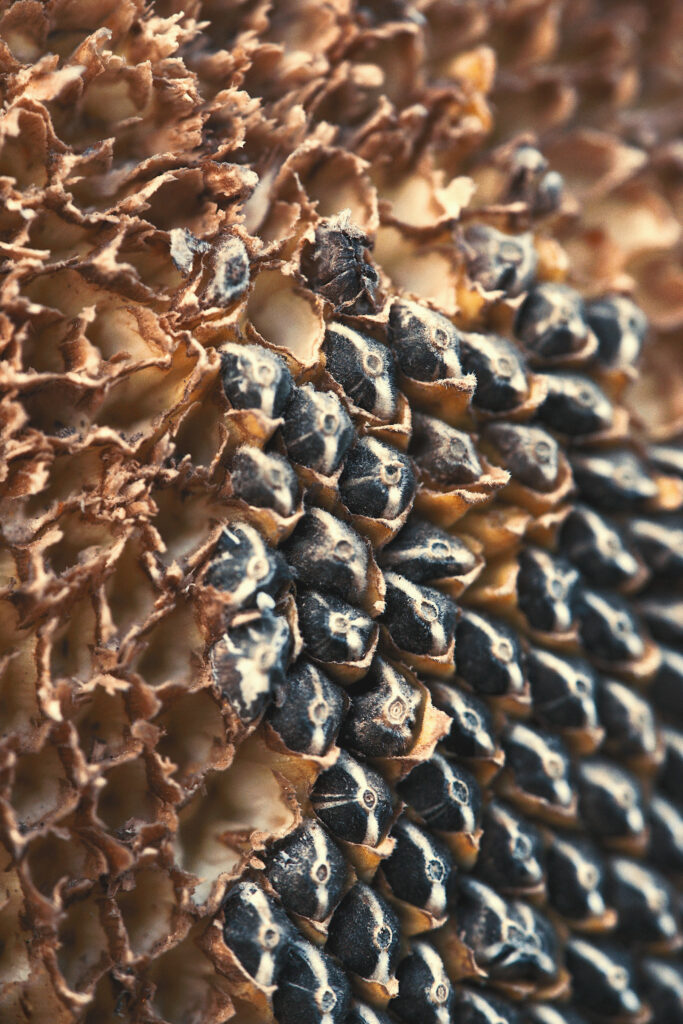 About the image shown: When I found it on the memory card after a morning tour through the sunflower field, I associated the seeds with something like AC cables plugged into the sockets.
Maybe the comparison is lame, but at least it looks like someone plugged them into the flower.
Before, I only knew sunflower seeds spit out by youngsters on the ground in front of bus stops.