Caught somewhere in two worlds
Let's get into the turmoil. There are endless roads out there waiting to be driven on.
Article pubilshed on 2019/01/24
and last updated on 2020/12/25
This post is assigned to the categories: Favorites, People and creative portraits

The alarm clock rings, I open my eyes and get ready. I hop into the jersey and with my great cycling shoes tied I am on the way to my beloved road bike.
Still dark outside, I can clearly feel the stinging wind in my face and on my hands. It is freezing cold and fresh. But that's the great thing about riding so early in the day.
Feel alive. Feel the heart beat. Feel the effort. Other people are still asleep, I think to myself. They're to blame for this themselves.
A shame that my way is actually that short. I'd love to ride so much longer if I only could.
Arriving at my destination, I throw my suit over my wonderful jersey. Like that I get into the elevator, welcome to them colleagues.
Good morning Stefan, how are you? I wrote you a mail regarding the conference tomorrow. Can you also revise the document and the presentation again? An and before I forget: A customer has called. What was his name again … Smith? I don't really remember. Anyway.
He wants to discuss an urgent problem with you in person. Oh and could you take care of the protocol later in our meeting.
Thanks buddy you're so nice.
Sounds like a regular day. Well then let's get to work … In the hustle and bustle, all I can think about is my bike. I've to think about the nice little trip in the morning. The peace while everyone sleeps and the streets belong just to me. The silence but also the sound of wind.
The phone's ringing. Callback from Mr. Smith.
I'm curious when my colleagues will find out. If they knew I always wore my outfit under my suit.
If they knew that I was always ready to ride those streets.
So this was the day, I think to myself while I tear my suit from my body and throw it into the next best garbage can. I hop on my bike like a lightning bolt and I pedal. My town needs me.
Let's get into the turmoil. There are endless roads out there waiting to be driven on. I shouldn't waste no more time anymore.
That is the fire burning inside me. That's who I am. Stefan.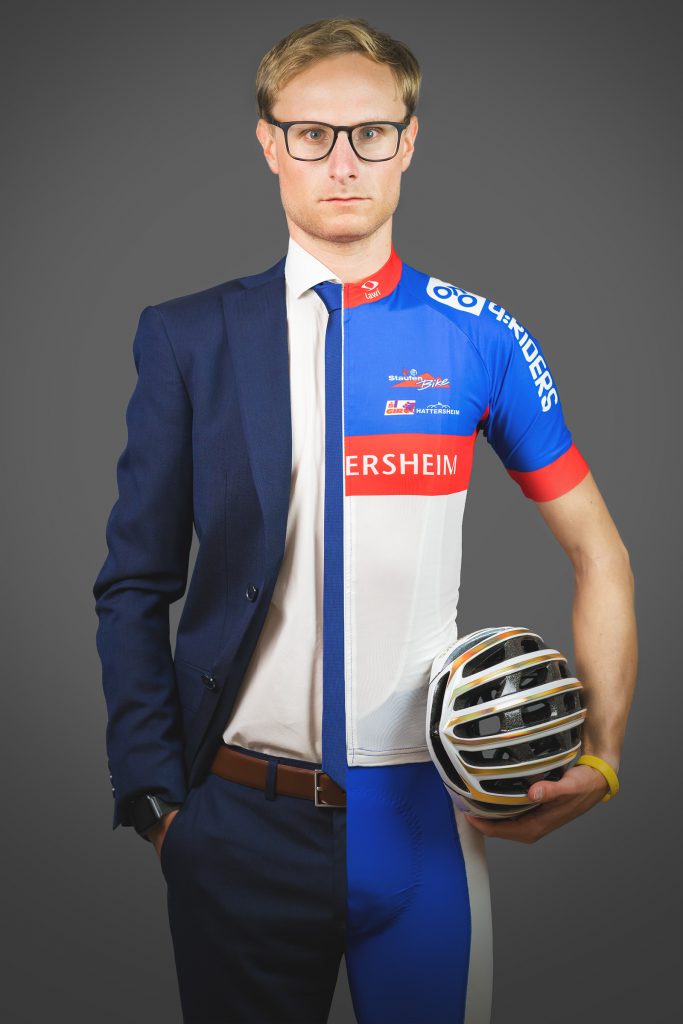 So that was the long-awaited article on Stefan and his stirring destiny. Did the article meet the expectations that I had built up? Please let me know about your thoughts!
This was the third post in a row about Stefan. All began with an article on studio photography, followed by an exciting teaser post. I dunno about you, but if it was up to us, we could keep going. Fortunately, we still have one or two ideas up our sleeves.
Please do us both a real favor and share this gorgeous post on your social media.
PS: I again updated the website. I cannot stop developing.
You can now browse posts in the archive section according to several categories.