A clear view for the beginning of spring
Do we fool you and the post serves as an advertisement?
Article pubilshed on 2022/04/17
This post is assigned to the categories: Nature shots, People and creative portraits

Gosh. 2022 has flown by so far. Over the past few weeks, nature has taken off, spring has long been back and it'll soon be summer once again.
This weekend is Easter.
You can count on it, there will be sunflowers and more nice flowers to admire again.
April showers're supposed to bring May flowers, we are told. Sister, some thoughts?
This is a guest contribution. If you are also interested in participating and writing a guest posts, you should take a look here.
Handing over the micro.
So that is my first contribution? Let's get going:
Now, what could be more amazing than spring.
First sun beams're gently warming the skin, a pleasant warm feeling envelops the soul. Nature awakens from the winter. Plants outside begin to grow and sprout anew.
Days become brighter and more colorful again: The clear blue sky, that green of meadows and trees, multicolor flowers as far as you can see!
A fine floral scent is in the air, it's new blossoms you can smell.
Birds are chirping and bees are buzzing. You automatically become more cheerful, relaxed, satisfied and motivated. Spring's so awesome.
The photo shoot with my brother was really fun. We probably took about a thousand photos in a hundred different poses.
The picture below represented a beautiful, relaxed and dreamy spring day the best.
It makes you dream and digress, maybe it makes you think of your very first ice cream or upcoming barbecue evening with friends or the next vacation by the sea?
Following the slogan: Spring – Joy with beautiful days and anticipation of summer.
But maybe that was all just nonsense, though!
Maybe this picture serves as an advertisement for glasses?? With this in mind:
A clear view for the beginning of spring, glasses sponsored by #dgraesershots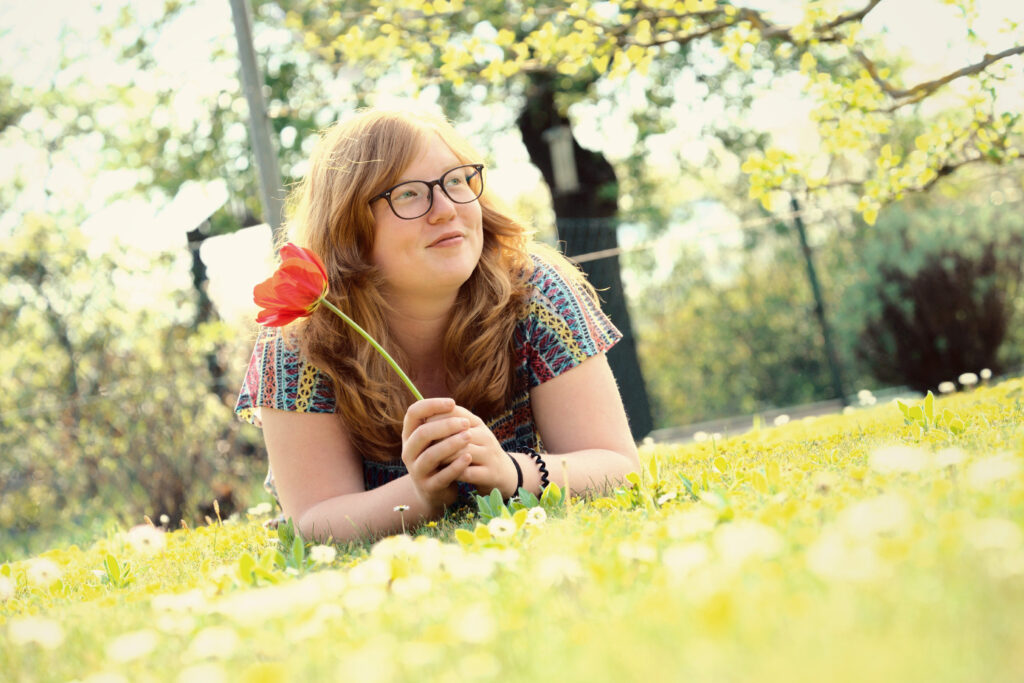 In fact, that was my first association with the picture. I had to come up with all that spring stuff afterwards in order to create something meaningful.
Thought you could be creative here on the blog. Hm.